Awards were presented in several categories, with winners chosen from a set of more than 2,300 entrants from 108 different countries worldwide. Connecting Software was rolling on the 2015 Microsoft Partner Awards for Windows 8 Custom App Developer Partner of the Year category.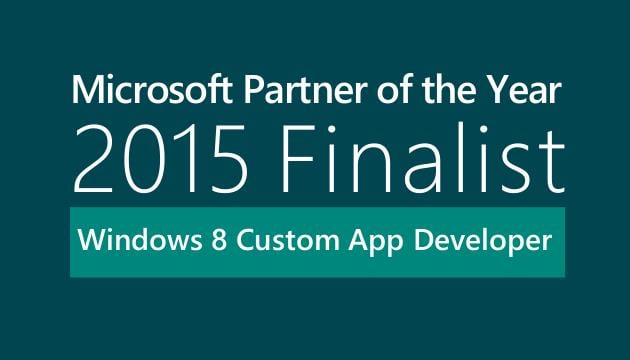 Microsoft Partner of the Year Award is globally recognized award where the finalists have demonstrated the usage of the solution in the real world. The nominated solution shows usability and credibility of Connect Bridge integration platform which justifies its far-reaching role as the platform itself.
Connecting Software is an Austrian-American company established in 2007. The company is expanding rapidly. The vision of the company has always been to be the Game Changer in Software Integration. Thomas Berndorfer-CEO comments:
"In the beginning, it seemed as a long run process, but now, our vision is coming true. We were just a small company short time ago and now we are able to successfully compete with giants."
The flexibility of the application caught the eye of Microsoft as Connecting Software was among the finalist of the 2015 Microsoft Partner Awards. The Connecting Software's application support our partner ATOS to create a tool to improve the management of the epidemics outbreak scenarios. This proves the versatility of the platform itself because it is integrating any software such as SharePoint, Dynamics NAV, AX and CRM, and Exchange etc. So, we can proudly announce that Connecting Bridge integration platform has almost no limits.
This powerful solution allows users to access the Dynamics x/CRM data. Users can work with the x/CRM data on the go without any limitations in both – online and offline mode. Big or small businesses, health or government institutions – any kind of organization can make use of the Connect Bridge Mobile CRM's features. Find out more in this short video:
CB Mobile application was created in order to be used in critical situations, where it is essential to possess exact information in time. In the case of pandemic outbreak, the application can save thousands of lives.
"This year's award winners are among the most innovative and valuable our partner ecosystem has to offer. Therefore, it came as no surprise that Connecting Software was named among that group as this year's Finalist of the 2015 Microsoft Windows 8 Custom App Developer award," said Phil Sorgen, corporate vice president, Worldwide Partner Group, Microsoft Corp. "We applaud Connecting Software on this achievement and for the outstanding value it continues to provide for our mutual customers.